Updated: December 06, 2019
Best Yakiniku Restaurants In Shibuya! Japanese Style BBQ!
Shibuya
What Yakiniku restaurants do you go to when you suddenly feel the urge to eat Yakiniku (Japanese Style BBQ) in Shibuya? While there are a lot of yakiniku restaurants offering delicious food, there are also several restaurants which are hard to understand. Here, we will introduce 7 popular yakiniku restaurants in Shibuya for people who have the sudden craving for barbecue. This article is for people who definitely wants to eat yakiniku in Shibuya, Tokyo.
Feel free to follow favy!
Wagyu Horumon Yuji
This yakiniku restaurant is a 15-minute walk from Shibuya Station, and is located near Tokyu Hands. It's very popular that "Yuji" is the first thing that would come into the locals' minds when talking about boiled meat innards in Tokyo. However, this highly revered yakiniku restaurant offers other meat aside from boiled meat innards.
This is the boiled meat innards platter which stands out from the barbecue menu of Yuji. This platter has 8 kinds of meat which include fat-filled intestine and rumen sandwich, which has fat meat in between the rumen. This is eaten with a sweet and spicy soy sauce.

This is a roasted meat platter. This platter contains five kinds of meat which include misuji, sirloin, aitchbone, zabuton and round top. When craving for yakiniku, this restaurant has dishes perfect for people who want to eat a variety of meat.
Han no Daidokoro Bettei
Only 2 minutes away from Shibuya Station, Han no Daidokoro Bettei serves top-notch Wagyu yakiniku! There also is mouth-watering meat sushi! They have 10 specials available that change daily!
The interior has a casual feel to it and you can just as well eat at a table for a get-together, or at the counter for a nice date.
The chef offers a different menu every day and the types of cuts you will be able to find might change from what is pictured above. What you are sure to find, however, is top-notch, melt-in-your-mouth tender Japanese beef!
The scent of the grilled meat is sure to titillate your senses and stimulate your appetite!
This Yamagata beef set with 6 different types of cuts is 5,980 yen.
Shibuya Yakiniku Kongoen
This yakiniku restaurants is an 8-minute walk from Shibuya Station, and is located near Shibuya's Don Quijote and the Tokyu Main Branch. Shibuya Yakiniku Kongoen opened in Shibuya as a Denenchofu yakiniku restaurant for the past 40 years.
Kongoen is a yakiniku restaurant which serves fresh meat at reasonable prices. They offer a wide variety of original yakiniku dishes from regular barbecue to fatty beef ribs with spring onions or Korai-yaki using salted tongue, beef ribs and sirloin.
Ushigoro Bambina Shibuya
This yakiniku restaurant is 5 minutes away on foot from Shibuya Station, and is located once you pass the Metropolitan Expressway and a little up the slope. This is the same restaurant line as "Ushigoro", the popular yakiniku restaurant. This restaurant has different configurations in each of its floors. The first floor is a standing bar, the second floor has tables and chairs, while the third floor has private and semi-private rooms.
Yakiniku Ushigoro also uses A5-rank Japanese Black beef. This is the "Sirloin Sukiyaki", the most popular dish in Ushigoro Bambina. You won't get enough of eating sirloin meat once you eat this fire-grilled sirloin topped served with an egg yolk and is eaten with bite-size rice.
Yakiniku Shichikosan Shibuya Dogenzaka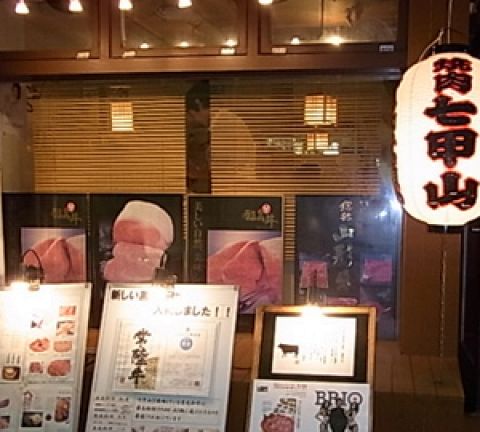 This yakiniku restaurant is 4 minutes on foot away from Shibuya Station, and is located near Shibuya Mark City. This is the go-to restaurant when you want to eat yakiniku in Shibuya.
This restaurant has been getting reviews about its excellent cost performance. We recommend the one whole Japanese Black beef platter. This platter has meat from several parts. Yakiniku Shichikosan lets you choose from three sauces, which include wasabi and soy sauce, barbecue sauce, and ponzu with grated daikon. You will get a different impression depending on the changes in the taste.
Osaka Yakiniku Futago Shibuya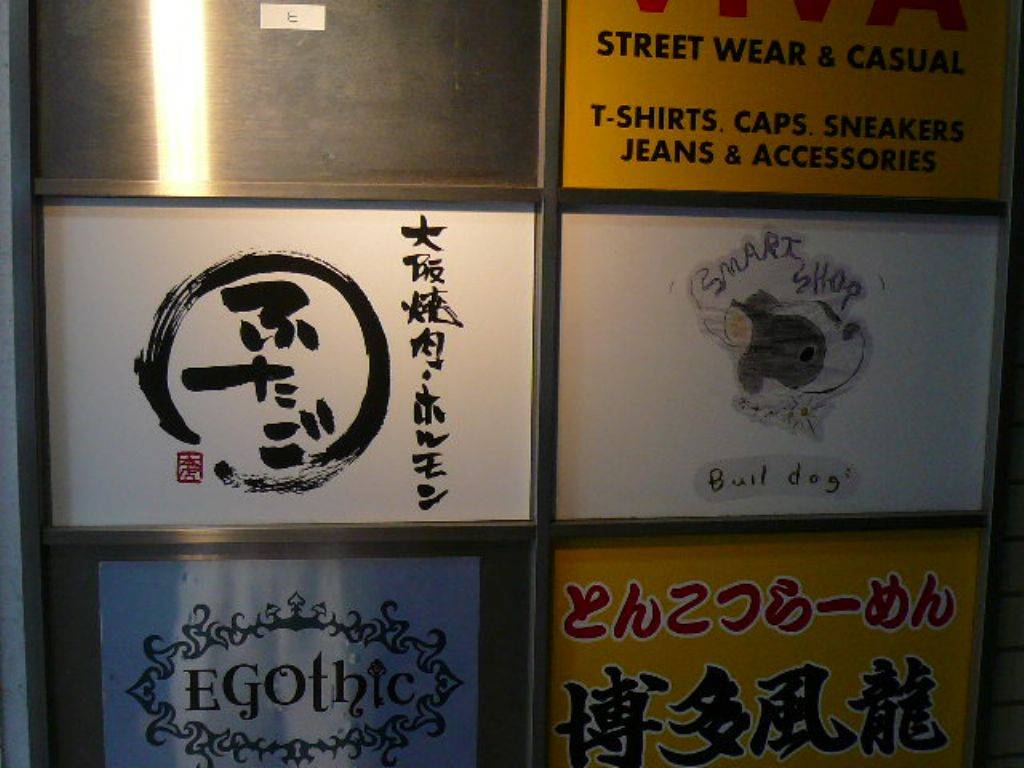 Osaka Yakiniku Futago Shibuya Center Gai is a 7-minute walk from the Shibuya Station. Futago is a popular restaurant which has three branches in Shibuya alone. This includes the Shibuya Center Gai branch, the Shibuya Dogenzaka branch and the Shibuya South Entrance branch.
Osaka Yakiniku Futago is known for their "Gigantic Beef Ribs". We recommend for you to try these beef ribs larger than the grilling table.
Onitei
This yakiniku restaurant is a 5-minute walk away from the Shibuya Station Miyamasuzaka Entrance. This restaurant is known as both a chicken barbecue restaurant and a yakiniku restaurant which specializes in chicken meat.
Onitei is a yakiniku restaurant where you can eat chicken meat which is mainly Oyama chicken. It is known for its dishes which are constantly delicious no matter what you order. This is a popular restaurant in Shibuya making it hard to place reservations.
Ondoru Shibuya Honten
This yakiniku restaurant is 12 minutes away on foot from Shibuya Station, and is located in an area called "Urashibu" (Urashibuya). It is also a 2-minute walk away from Shinsen Station of the Keio Inokashira Line. Ondoru is a yakiniku restaurant specializing in Black Iberian pork.

With the desire to serve the best Black Iberian pork, the owner himself visits producers in Spain several times a year in order to carefully select genuine pork.
This restaurant serves pork steak for lunch and a Black Iberian pork course for dinner at affordable prices.

Fujimon
Fujimon is located at a 4-minute walk from Shibuya station. It's not too expensive, yet it has a refined atmosphere and serves quality meats.

The restaurant is spacious and they have some private and semi-private rooms, so it's a good venue if you are looking for a place for a group.

If you ever visit Fujimon, one thing that might strike when looking around in the restaurant is the sight of these towering meat platters with white smoke coming out from the top like a volcano. It's the restaurant's signature meat assortment called Fuji-niku (¥3,776).

Every step has two different kinds of wagyu beef of either A4 or A5 rank (the top rank), and some rare cuts are included too.

Another appeal of this restaurant is that they have smokeless roasters so that when you're cooking your meat, the smokey smell won't stick to your clothes.
Lastly
While there are a lot of Yakiniku restaurants in Shibuya, we have introduced to you those which are a little different from these restaurants. Please read this article whenever you suddenly feel the urge to eat yakiniku (Japanese style BBQ) in Shibuya.
Restaurants Mentioned in this Article